Yacht Types for Charter
Yacht types for charter may vary depending on the size, design and needs of the users. Some are designed for day cruises. Others are larger yachts where you can stay for a few days or weeks. The size, style and price of the yacht you will charter can vary depending on your purpose of travel, group and budget. Yacht types for charter prices can vary depending on the features of the yachts and the rental periods. Yacht types for charter are as follows:
Gulet Yachts
Gulet yachts are a preferred type of yacht, especially in the southern coastline of Turkey. Charter gulet yachts are mostly available in this region. If you want to spend a few days of your holiday on the south coast of Turkey on a gulet yacht, there are hundreds of options. However, you do not need to go here before your holiday to charter a gulet yacht. Because Albatros Yachting offers you gulet yachts for charter at the best prices. You can see gulet yachts for charter by clicking the link www.albatrosyachting.com/en/gulet-charter/ .
Gulet yachts have a beautiful exterior design, large deck areas and spacious interiors. . These yachts are suitable for overnight and daily cruises. Most gulet yachts have a traditional wooden exterior, although they have a modern design. These yacht types can have various sizes. Some have 3-4 cabins, others have 12-16 cabins.
An experienced crew sails gulet yachts. Most of the gulet charter yachts for charter have a captain, cook and assistant staff. Dishes are generally from traditional Turkish cuisine. Large groups and families prefer gulet yachts because of their more space. Because they are more ideal for hosting more people. They are also the most suitable yacht types for weddings, birthday parties and business meetings.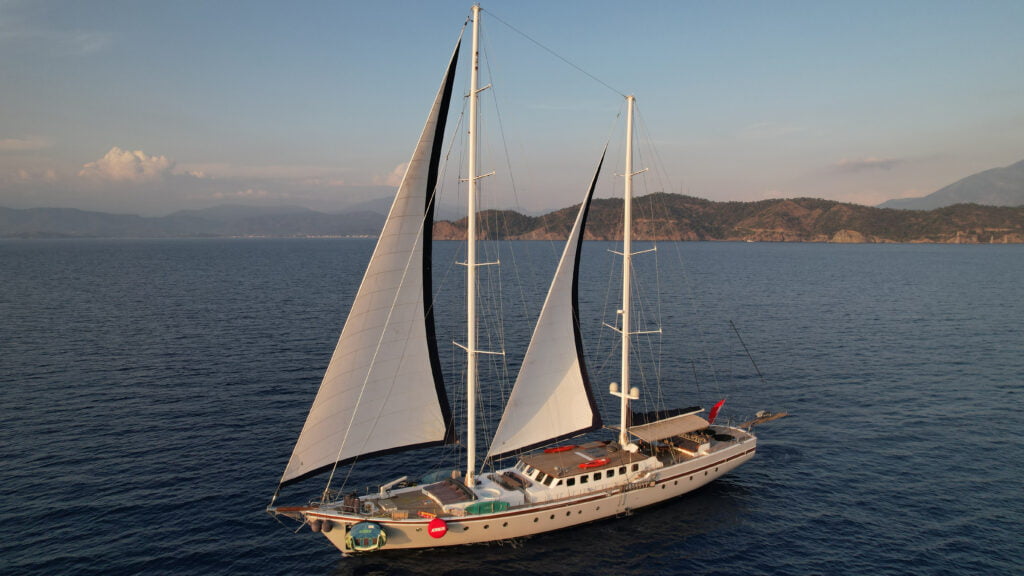 Motoryachts
Motoryachts are generally preferred by those who want to travel fast and have a private holiday. They are the most preferred among rental yacht types. Because these types of yachts are ideal for spending private time and provide sufficient living space. These yachts have powerful engines, modern and stylish designs. Motoryachts usually have capacities ranging from 4 to 12 people. Mega luxury yachts can host more people. However, mega luxury yachts are not very suitable yachts to charter due to their high prices.
Depending on the size of the yachts, they have one or more cabins, toilets, kitchens and living areas. Mega luxury motor yachts have a swimming pool, sauna and spa. Motoryachts can usually be rented at resorts on the south coast and west coast of Turkey.
The operation of motor yachts for charter can be dangerous, especially for inexperienced people. This job requires a certain qualification and those who do not have a license cannot drive a motor yacht. That's why charter motor yachts are often operated by an experienced crew. Motor yachts can be an excellent vacation option for families, groups of friends and business trips. However, due to their high speed, some routes may have mobility restrictions. In addition, the use of motor yachts is not environmentally friendly. For this reason, it is prohibited in some seas. You can click on the link www.albatrosyachting.com/en/motor-yacht/ to see the rental motor yacht options offered by Albatros Yachting.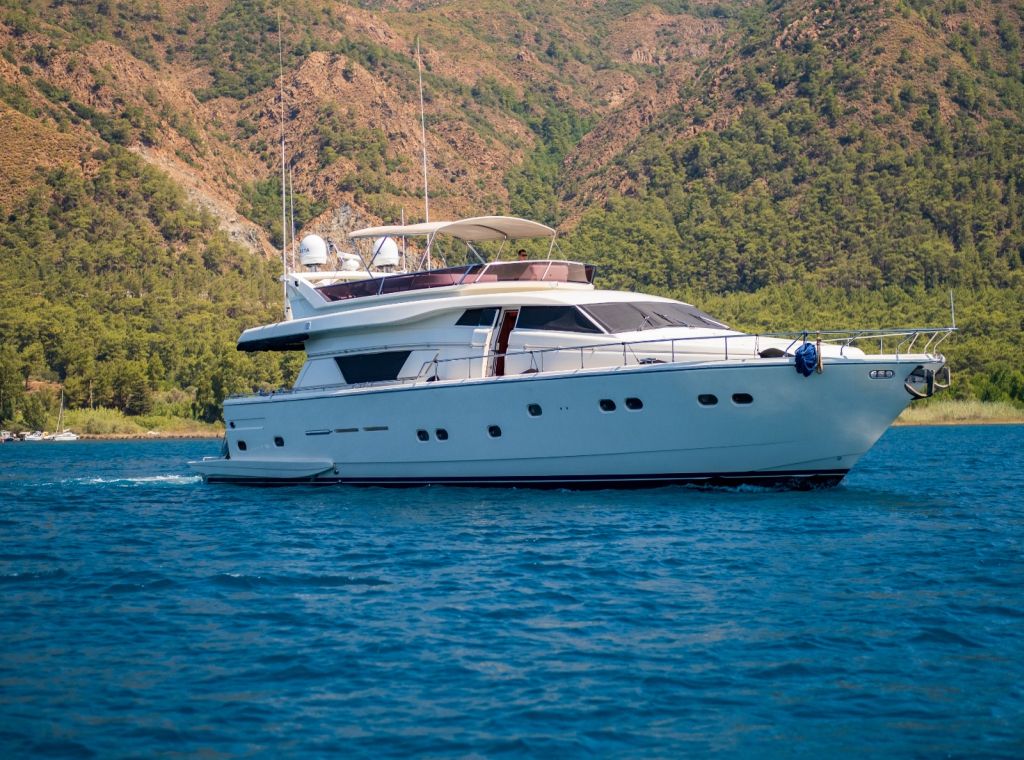 Sailing Yachts
Sailing yachts move with the power of the wind. They are yachts that move silently during the journey. These yachts are generally preferred by those looking for a romantic and adventurous holiday. Sailing yachts are usually made of wood or fiber material. Thanks to their wide sails, they can move quickly with the power of the wind. Therefore, they are more environmentally friendly than other types of yachts. However, these yachts should also be operated by experienced crew. The person responsible for the management of charter sailing yachts is the yacht's captain. The captain introduces the yacht to you after the charter. It gives you general information about the use of the yacht. If you have not decided on your rout, he will share your knowledge and experience with you.
If you want to spend a holiday intertwined with nature in Turkey, you should charter a sailing yacht. In summer, the demand for yachts with sailing sails is high. That's why many people book in advance. You do not need to come to the marina in the city where you will be on vacation for this process. Because Albatros Yachting has an online yacht charter website for its customers. If your preference for yacht charter is a sailing yacht, you can see the sailing yachts for rent at www.albatrosyachting.com/en/sailing-yachts/. After choosing the most suitable rental sailing yacht for you, you can safely make your reservation.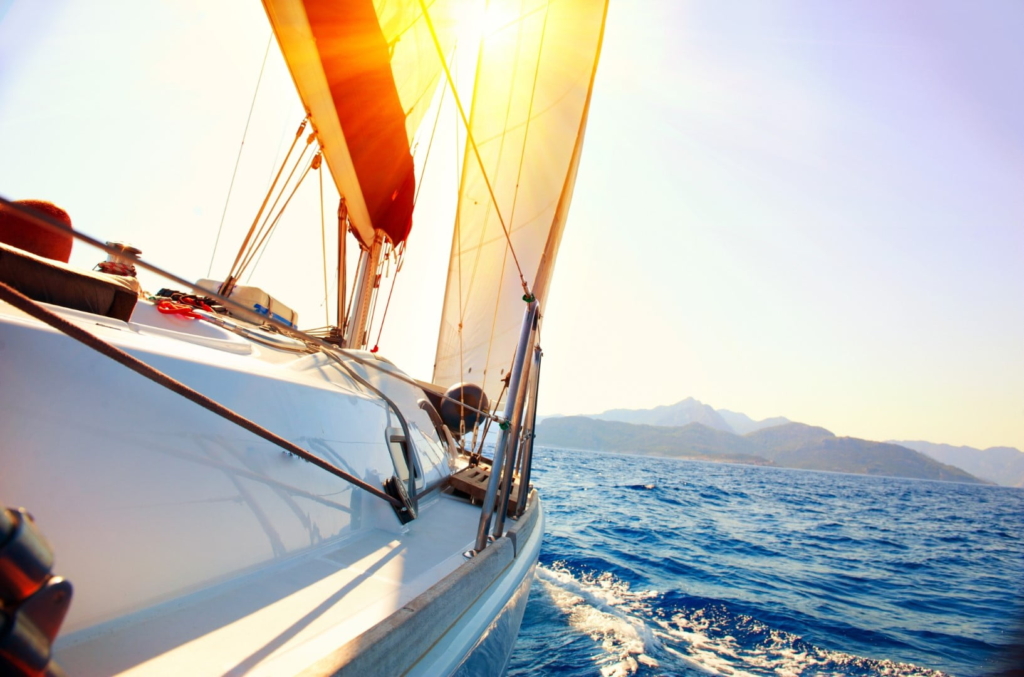 Catamarans
Catamarans are one of the types of yachts for charter with interesting design. They are yachts produced by connecting two parallel hulls together. These yachts are stable with a spacious interior. The most distinctive feature of catamarans is their double hull structure. Therefore, they offer a more comfortable travel experience at sea. Catamarans have large interiors and large deck areas. These yacht types are ideal for those who want to spend a comfortable holiday. Catamaran charter processes are the same as for other yacht types. They are also operated by experienced crew. Catamarans are among the most well-known yacht types as well as motor yachts.
Catamarans are yachts chartered in many parts of the world. Besides Turkey, there are catamarans for charter in the Caribbean, South Pacific, Australia, Asia and many other popular resorts. It is very easy to rent a catamaran in Turkey. Because Albatros Yachting has many rental catamarans in Turkey. You can click on the link www.albatrosyachting.com/en/catamarans-for-rent/ to see Albatros Yachting's catamarans for rent.
In order to make the right choice among the above yacht types, the first thing you need to do is to determine your needs and wishes. Then you can choose the most suitable one among Albatros Yachting's charter yachts. You can contact Albatros Yachting customer representatives to ask your questions about yacht charter types. They will help you make the best decision for an unforgettable holiday event.