Viago Nella Speranza
Yacht Type : Gulet
Guests : 16
Cabins : 8
Crew : 4
Lenght : 28.6 m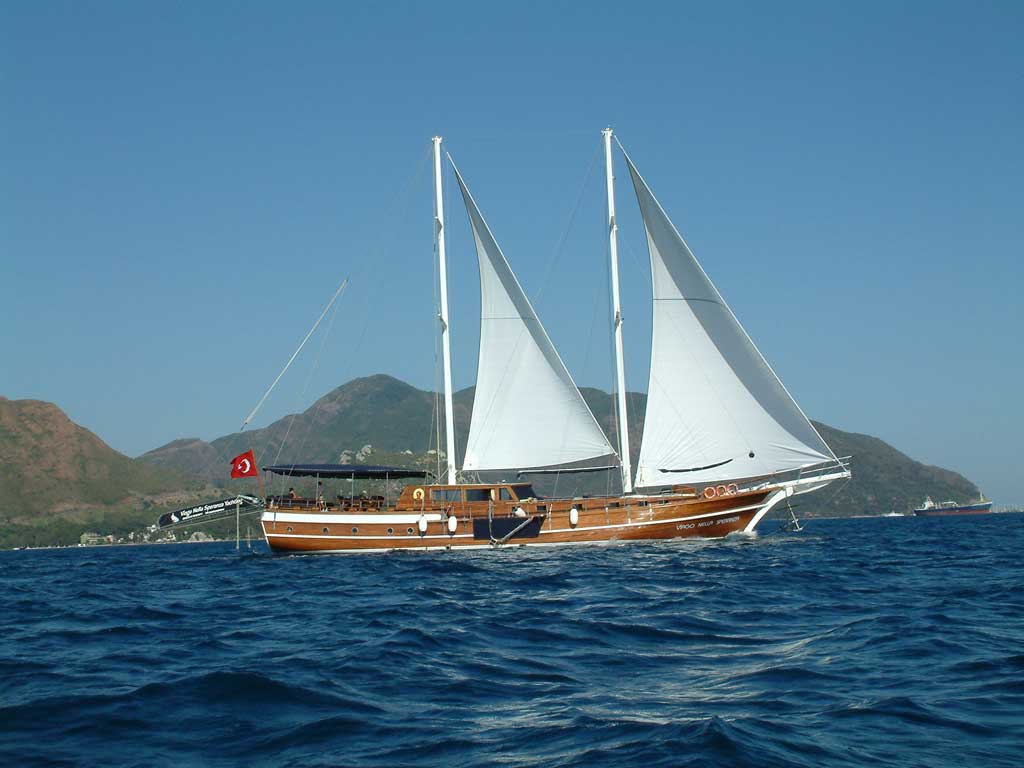 Viago Nella Speranza
Length: 28.6 M   Cabins: 8   Crew: 4
Built in 2005 with a length of 28.6 meters and a width of 7.40 meters, the Viago Nella Speranza Gulet underwent a modern renovation in 2010 and took its current form.
It can accommodate 16 guests in a total of 8 Cabins, 6 Double Cabins and 2 Twin Cabins. Our cabins are large, spacious and modern, with A / C, Shower and WC.
You can taste our carefully prepared meals in our fully equipped kitchen, on the stern deck or in our stylish tables in the living room. A large cushioned seating area, sunbathing area and sunbathing cushions are available on the deck in sufficient quantity.
For the guests to have a better time, the music system, TV and satellite are always available in the air conditioner, which will make them feel a little better during the summer months.
Among the items you can find on the boat, there are options such as ice machine, coffee machine, playing card, backgammon, and okey. If you want to utilize the blue waters of the sea in the best way, it should be noted that the boat has many advantages in it.
Equipment such as fishing equipment and diving equipment will be available to you here at all times.
The yacht crew has its own living space. Our professional team organizing daily boat cleaning, service, food and beverage and maintenance activities are drawn to their cabins for your privacy and comfort.
Gulet Viago Nella Speranza Water Sports
Below are the water sports offered by Gulet Viago Nella Speranza during the tour;
1- Service Boat
2- Windsurfing
3- Snorkeling Equipment
4- Fishing Tackle
Features
Yacht Type :

Gulet

Total Cabins :

8

Single Cabin :

8

Double Cabin :

6

Twin Cabin :

2

Guests :

16

Lenght :

28.6 m

Width :

7.40M

Crew :

4

Flag :

Turkish

Engine Power :

440 Hp Iveco

Generators :

21 kVa

Year Built :

2005/2010

Cruising Speed :

9 Knot

Air Condition :

yes
Marmaris
---